The World Enquirer
Wall Street Commentary & Beyond
THE WALL STREET INQUIRER stock market newsletter

The Wall Street Inquirer.....on-line newsletter commentary....founded: 1983 by Anthony Campos
Help support this free website, by ordering through this 101inks link so that we can get credit for the sale.  Thank you.
I do not allow much for advertising on this site, but when I place an ad here, it is because I have tried it.  My copy machine needed a toner cartridge which was listed at Staples at $130.  I got it for $42.99 at 101inks.  My son needed a printer cartridge for his HP printer that was $42 at Staples, and he got it for less than $20 at 101inks.....and it was delivered in three days.
Being published initially as an e-book,

but will eventually also be sold as a paperback.
Introduction and Table of Contents can be read without obligation.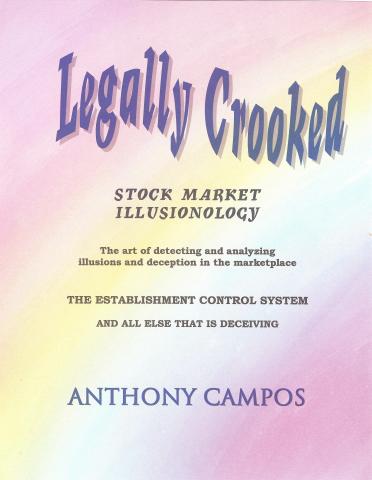 Money continues into the market because of low interest rates.  After the election, the Fed may raise rates......caution at that time.  
Facebook has much longer term potential. 
Pure speculation consider PARN at 1.50 and below....a pet drug company.