The World Enquirer
Wall Street Commentary & Beyond
THE WALL STREET INQUIRER stock market newsletter

The Wall Street Inquirer.....on-line newsletter commentary....founded: 1983 by Anthony Campos
Help support this free website, by ordering through this 101inks link so that we can get credit for the sale.  Thank you.
I do not allow much for advertising on this site, but when I place an ad here, it is because I have tried it.  My copy machine needed a toner cartridge which was listed at Staples at $130.  I got it for $42.99 at 101inks.  My son needed a printer cartridge for his HP printer that was $42 at Staples, and he got it for less than $20 at 101inks.....and it was delivered in three days.
Being published initially as an e-book,

but will eventually also be sold as a paperback.
Introduction and Table of Contents can be read without obligation.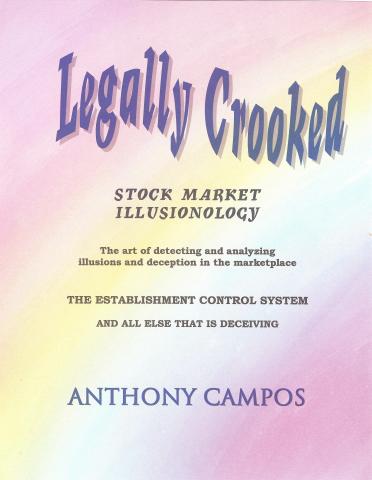 Nothing has changed.
Money continues into the market.  Tech stocks look good for further advances from the sell-off lows.
Nvidia (NVDA) is a favorite to go much higher.
NVDA was mentioned here at the 140 range.  The target remains at 290 to 320 into 2020.